As a student in Denmark you will be playing an active role in your own learning process. You will attend lectures, participate in discussions, study independently and undertake projects – both on your own and with groups of peers. Evaluation will be an ongoing process, through oral and written exams
Danish higher education is characterized by its innovative teaching methods and informal learning environment that encourages students to express their views, work together and develop a critical mind.
A typical week of classes will consist of 10 hours instruction, and around 30 hours of preparation, self-study and project work. This, however, varies for the different degrees offered at the different types of higher education institutions in Denmark.
Solving problems
As a student in Denmark you will attend lectures, study independently and undertake projects – both on your own and with groups of peers. These projects will challenge you to be creative, use your initiative, and think freely. They will give you practice in working with others and using your newly aquired knowledge to solve complex problems.
An international student describes it this way: "I like that we work in groups. This means that you get to meet a lot of different people. And by the end of each semester you have met a lot of people that you get to know very well. I also like the close relationship between teachers and students. We call them by their first names and we work side-by-side."
In addition to project work, Danish professors often have experience as working professionals, offering students an invaluable practical perspective. Moreover, many Danish educational institutions are partnered with local companies and public organisations for research purposes. Some programmes thus include the opportunity to gain vital work experience.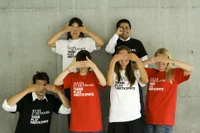 A Danish education provides you with:
strong analytical and communicative skills
the ability to work independently and in groups
an international profile
an excellent foundation for your future career